Having a CPS investigation Attorney Provides Many Benefits
Video Transcribed: Hello, my name is Ryan Cannonie, I'm an DHS investigation attorney with the CPS Investigation Law office. And if you find yourself in an Oklahoma child deprived case situation, meaning DHS has taken your kids, and there's a normal process where they do emergency pickup, that means they…
You have the little hearing, the show cause I've talked about before, and let's say you don't call an attorney and you end up losing your kids, the next step is for them to file a petition alleging, here are all the things we say you did to make your kids become deprived.
If you don't get a CPS attorney that can fight that, you get adjudicated deprived, you have to work in ISP, an individualized service plan, and at the end, you try to get your kids back by showing you've corrected conditions. This is the normal process.
Now there's another process though, that is a little bit a harsher. It's definitely one that's more serious, and that is called immediate termination of parental rights. So, let's go back to the beginning.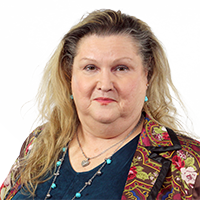 Let's say you had an Oklahoma emergency custody hearing, you either represented yourself or got in there and agreed, and anyway, the state has taken your kids in, and then whenever they give you your copy of your petition with all the allegations laid out of what they say you did, then it says at the top, Petition for Adjudication and Immediate Termination of Parental Rights. What does that mean?
Well, it means the state is saying that whatever they think you did, it was shocking and heinous. That means it's the worst of the worst. It's what you see on the nightly news that you can barely watch. It's child sexual abuse, extensive child physical abuse, it can be, if you've ever read the book A Child Called "It", that's shocking and heinous behavior.
It's something that just deeply shocks the conscience and is so egregious that the state believes that no amount of plans or rehabilitation is going to keep your kids safe.
So what they're trying to do is go from this point all the way to this point over here, and terminate your parental rights, meaning that there's no chance for you to work a plan. There's no chance to try to get your kids back. It's either you win and you keep your kids, or you lose and your rights to them are immediately terminated. When you're dealing with these types of cases, they don't come up all that often.
As a prosecutor for seven years, before I became a defense attorney, I think I filed maybe four of those, maybe five in seven years. Two were filed back to back during the quarantine earlier this year, 2020, I don't know when you're watching this video, but two of them occurred right then, the rest were spread out over six and a half years.
But when they do come up, it's an interesting situation because a lot of judges don't see these that often, most DHS don't see these that often, a lot of prosecutors have never seen these, so they don't really know the procedures and what can and can't be done.
The ones I filed by last year as a prosecutor, Oklahoma DHS kept coming in with plans for the people to work, even though I would tell them, "No, the plan is for them to work a plan. The plan is for me to terminate their parental rights." So there was a lot of confusion.
If you find yourself in this situation, it is imperative that you get an attorney as soon as you can. These are not types of processes that can be put off. Even if your trial was put off, your attorney's going to need to look through piles and mountains of evidence on it. So if you find yourself in this situation, please give us a call. We can look it over, see if we can help.
Even if we can't stop the state from adjudicating your children as deprived, maybe we can stop CPS from terminating your parental rights, allow you to work a plan, and then try to get your kids back, or maybe when we look into it, the evidence isn't there, they jumped the gun, they don't know what they're doing, and we can hopefully get your kids back where they belong, with you. So please, give us a call.